Caring, Knowledgeable Animal Lawyer in NYC
Benjamin Katz, Esq. P.C. is an experienced animal lawyer who loves his family dog, Grayson, and works aggressively to help other animal lovers in the NYC area defend their rights when it comes to animal law. Our firm's experience covers everything from estate planning for your pets to ownership disputes and dog attacks, and any other legal matter related to animals in NYC. We also serve as a resource for information regarding dog licensing, leash law, spay/neuter laws, abandonment and neglect of animals. We offer free consultations, so reach out today to schedule yours.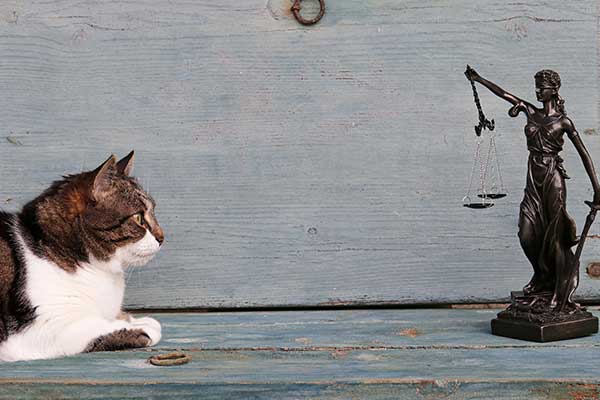 Areas of Practice
Since animal law covers several areas of law, we would like to share some of the matters that we deal with. Animal law focuses on the legal issues that impact animals, both domesticated and feral, their owners and guardians. Our services include:
Estate planning. When the loved ones that individuals wish to plan for in case of their disability or death include pets, Pet Trusts and Guardian nominations are important tools to ensure the continued care and happiness of those pets. We can help fashion a plan that works for you.
Housing. Landlords and managing agents may seek to take advantage of individuals with service animals, companion animals and emotional support animals. It's important for you to be aware of your legal rights. Even in buildings and developments with no-pet policies, you may be entitled to keep your animals under federal, state and local laws. You don't have to break up your family in many cases.
Ownership. When couples split, whether married or unmarried, a pet, like a child, may be stuck in the middle. Courts in many states, including New York, have been treating pets as more than mere property when deciding who should have ownership and possession. Let us assist you in making sure your pets are going to the best home.
Dog attacks. There are more than 4.5 million dog attacks every year in the United States. Each state has different laws that deal with administrative, criminal and civil proceedings when these attacks occur. Owners and guardians need to know their rights when they are being prosecuted administratively or criminally, and victims of these attacks need to understand how and when they can seek damages. We can help!
Pet lemon laws. Pet lemon laws are designed to protect consumers from pet sellers. Know your rights and allow our experienced animal lawyer to defend them.
We also assist with:
Dog licensing, leash law, spay/neuter laws
Cruelty, abandonment & neglect of animals
Pet trusts & guardians
Service animals & access for individuals with disabilities
Companion animals in housing
Veterinary malpractice
Our Philosophy on Animal Law
"The greatness of a nation and its moral progress can be judged by the way its animals are treated." – Mahatma Ghandi
Schedule a Free Consultation Today
Mr. Katz would love to help you navigate the law as your trusted animal lawyer. To schedule a free initial consultation, please call our office today at (646) 775-3455 or send us a message through the convenient form.