Passionate Estate Planning Lawyer Serving NYC & Beyond
Benjamin Katz, Esq. P.C. is the local estate planning lawyer to turn to when you want a more personalized experience. When speaking with our practice, you are speaking with the owner. Mr. Katz has a reputation for fast communication and being readily available to his clients, offering same-day communication. Experienced, knowledgeable, patient and understanding, he provides a comforting experience, and will give you peace of mind knowing your legal needs are in the right hands.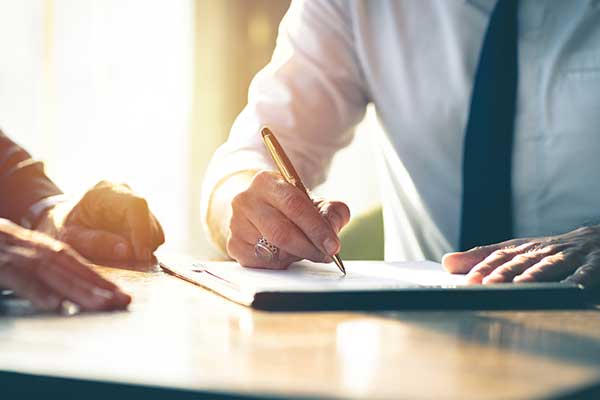 A Message From Benjamin Katz
"By failing to prepare, you are preparing to fail." – Benjamin Franklin
I have a different philosophy than many attorneys. As a personable estate planning lawyer, my goal is to form and maintain long-term relationships with my clients, not to provide legal documents merely on a transactional basis. I am blessed to be a happy husband, a proud father and a joyful pet owner. I have always felt that a life well-lived is one filled with connections to others.
I chose to focus a significant portion of my practice on Life Planning because I believe planning for the future eliminates the potential for future controversy and chaos, and provides for present peace of mind. Our lives are filled with uncertainty. Young or old; single, married or in a relationship; if you have children, plan to have children or not; or if you have pets or charities that you wish to provide for, everyone needs a personal plan to address that uncertainty. Without one, state laws may control what happens to you, your family and your financial and personal legacy.
As of 2019 there are more than $16 billion in unclaimed funds held by New York State because of poor planning. A significant portion of that may have even been a result of incomplete or improper estate planning. To prevent that from happening to my clients, I promote a process offering a personal bespoke plan for the present and future, one that is not only designed to protect assets and to make sure they are utilized the way that you want, but also to preserve your wisdom, advice and personal wishes.
In addition to being a successful estate planning lawyer, I also provide counsel in Animal Law. My dog Grayson is a part of my family. I think most people who have companion animals feel the same way.  My practice in Animal Law offers assistance in providing for pets' futures through life planning, advocacy, and litigation, when pet owners and pet guardians need help protecting their rights.
I am also an experienced residential Real Estate attorney and an NYS Certified Real Estate Instructor. I serve as a Consultant to several mortgage companies, having instructed real estate and mortgage licensees for many years and co-authored and edited several mortgage textbooks, including Mortgage Lending Principles and Practices (6th, 7th and 8th edition).
I am a member of the American Bar Association, the New York State Bar Association and the New York City Bar Association. I serve as a Volunteer Attorney for Free Legal Answers through the ABA as well as serving as a member of the Estate Planning Committee of the Senior Lawyers Division and of the New York City Bar Association's Consumer Affair Committee. I am also an Attorney Member of the Animal Legal Defense Fund and I support several charitable organizations.
Schedule a Free Consultation Today
Whether you need a trusted estate planning lawyer to plan for your future or you need an animal-loving attorney to defend your rights under Animal Law, Mr. Katz is the local attorney to call on. To make an appointment for a free consultation, call our office today at (646) 775-3455 or send us a message through the convenient form.