NYC Estate Planning & Probate Attorney
A proper life plan is designed to save time and money while giving you control over your and your family's future. All too often, estate planning attorneys end their involvement once the legal documents are signed. Unfortunately, we have seen numerous instances where that resulted in the plan's failure. Our process at Benjamin Katz, Esq. P.C. continues well after the signing, including serving as your trusted probate attorney should probate be needed. We are not interested in completing a transaction but in forming a long-term relationship with our clients.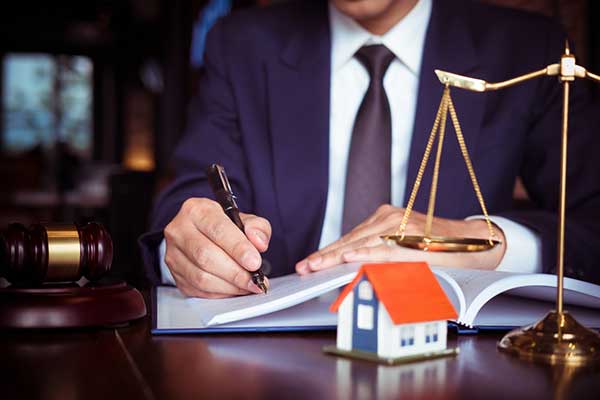 Some of the services at Benjamin Katz, Esq. P.C. that are included as part of our Life Planning packages are: quarterly newsletters full of information and resources, yearly reminders to update plan information and three-year plan reviews to determine if changes need to be made.
Frequently Asked Questions
What is involved in Estate Planning?
Estate planning is a process designed to assist you in making important decisions that will face you and your family. If you do not decide these things ahead of time, they may be decided by a court according to the law. These laws control what happens if you should become incapacitated without an estate plan or if you die without a will. In many cases, the laws may not align with what you may want.
If you plan ahead, follow certain procedures and make your wishes clear with help from a qualified estate planning and trusted probate attorney, your wishes can be carried out as you want. For more information about wills and trusts, please visit our Wills & Trusts page or schedule a free consultation with us.
What other Estate Planning documents are there?
Although protecting and preserving your savings is certainly paramount, what is also of importance is ensuring that you have the appropriate documents in place to ensure your health care and financial affairs are properly handled. Some of the tools we utilize are:
Durable powers of attorney
Healthcare proxies
Living wills
HIPAA forms
Burial agent designation forms
Durable Power of Attorney
A durable power of attorney is a contract in which you give another person (agent) or persons (agents) authority to make legal and financial decisions for you. It is important for every adult, because if you become incapacitated, you need someone you trust making financial and legal decisions for you rather than a court having to appoint a Guardian. Durable Powers of Attorney are effective the day signed and continue despite incapacity and may be tailored to meet your specific needs and independently monitored to guard against abuse.
Healthcare Proxy
A healthcare proxy is a document where you name someone (agent) to make healthcare decisions for you if you become unable to do so. Decisions about your care may include which doctor, treatment or hospital is best for you and whether to take heroic measures to save your life. It starts operating when an attending physician determines that you lack mental capacity to make healthcare decisions for yourself and you are unable to dispute that determination. It may be changed or revoked as circumstances change.
Living Will
A living will is a document that outlines what your wishes are regarding whether life-extending medical measures should be taken to prolong your life if you have a terminal illness and are permanently incapacitated or unconscious. It authorizes and directs the attending physician to withhold, withdraw or limit treatment to save or extend a person's life in these circumstances.
Schedule a Free Consultation Today
If you need a knowledgeable and experienced estate planning or probate attorney in the NYC area, schedule a free consultation with Mr. Katz today. To make your appointment, please call us at (646) 775-3455 or send us a message through the convenient form.